In a context of growing environmental awareness, companies are seeking to create more sustainable supply chains. Indeed, the environmental and social impact of product production and distribution has become a major issue for consumers, businesses and governments. 
The environmental impact of supply chains cannot be underestimated, accounting for over 80% of a consumer company's emissions. Current supply chain models are no longer sustainable, not only because of their impact on the environment, but also because of the growing economic disadvantages. With this in mind, this article outlines the different steps to creating a more sustainable supply chain and the benefits it can bring to business and the environment.
That's why you need a service provider committed to a sustainable supply chain, such as DocShipper, that takes into account the environmental, social and economic impacts of every step in its supply chain.
The factors you must consider, to build a sustainable supply chain
Building a sustainable supply chain requires taking several key factors into account. To create a sustainable supply chain, the manager in charge must take into consideration various factors such as waste management, reduction of greenhouse gas emissions, ethical working conditions, worker health and safety, and the fight against worker exploitation.
5 steps to establish a sustainable supply chain
Pinpoint sustainability problems related to a supply chain
The first step in developing a supply chain that is sustainable is to examine the entire chain, dissect it into its component parts, and pinpoint the areas that could be improved. Certain components, such greenhouse gas emissions from transportation, which can be reduced, will simple to identify. Other factors, such as the manufacturing of dangerous chemicals in the facility or poor working conditions, might not be as visible. Health and safety risks could also exist at the office or warehouse. The sustainability of the supply chain must be improved by addressing each of these problems.
Toward a more circular and sustainable supply  chain
Materials often go through supply chains to manufacturers, who subsequently create final goods. After being sent to distribution hubs, these goods are then delivered to their intended location. Regrettably, these items frequently end up in waste after being utilized.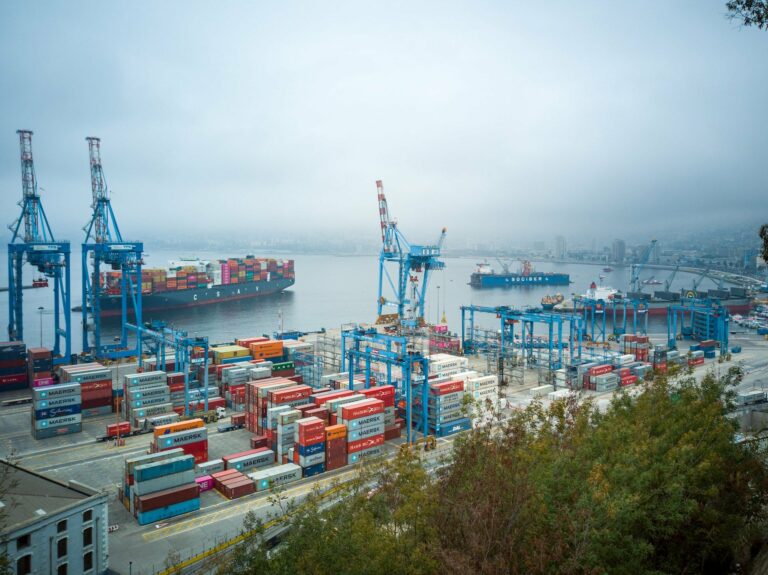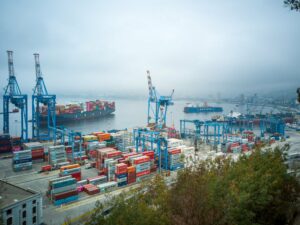 The circular supply chain adds two additional steps - product recycling and logistics back to the manufacturer for further use - to reduce or even eliminate this waste. By linking these different phases, the circular supply chain aims to close the loop to minimize waste and advance sustainability.
DocShipper info :As implied by the name, DocShipper UK is the local division of our international organization. DocShipper offers unique solutions for each client on an individual basis, always keeping your needs and specifications in mind. Contact us and receive an answer in less than 24 hours. 
Reduce fuel consumption
To reduce fuel usage, drivers must be encouraged to turn off their engines when stationary. SAFED (safe and fuel-efficient driving) training for drivers can also assist cut expenses and emissions. Supply chain effectiveness, however, also rely on spending on enhancing vehicle aerodynamics, which, despite having a high initial cost, can lead to large savings.
Reduce the dead running costs
Even if you were able to lower the fuel usage of your fleet of vehicles, there is still one significant issue that needs to be resolved: the return trip. Your vehicles must return to their starting place to pick up fresh merchandise to transport after delivering their load to the following location in the supply chain. The return trip, however, necessitates burning fuel, which emits greenhouse gases and consumes time and resources just to transfer the vehicles from one place to another.
Thus, it's crucial to figure out how to make this return trip more productive. You may, for instance, look into possibilities for materials or commodities to be transported on the return trip, or you could lease your fleet to other businesses to deliver their goods on that trip. These methods would increase the return on investment in terms of time and fuel used, as well as lower the cost, of the return trip.
Involving sustainable suppliers
While some businesses have total command over their supply chain, others collaborate with suppliers, carriers, and other partners. Even though you have no direct control over these operations, you shouldn't exclude them from your sustainable supply chain.
Encourage and promote positive attitudes toward sustainability rather than severing relations with all of your suppliers by:
making discussion of sustainability a regular topic

expanding business with enduring partners

Recognizing and rewarding

environmentally

friendly behaviour, cost-sharing for sustainable advancements. 
DocShipper Advice : DocShipper is a company committed to practising a sustainable supply chain. This means that it considers the environmental, social and economic impacts of every step in its supply chain, from manufacturing to logistics to distribution. If you would like more information, please contact us.
The three pillars of supply chain sustainability
Social responsibility, environmental responsibility, and financial accountability are the three main pillars of a sustainable supply chain.
The importance of social responsibility
A company's social responsibility refers to the ethical, moral, and charitable standards held by society as a whole. This requires taking precautions to ensure that everyone involved in the supply chain, from the company's employees to its suppliers' employees, is treated fairly and in accordance with the law regarding labour and human rights.
Environmental responsibility's significance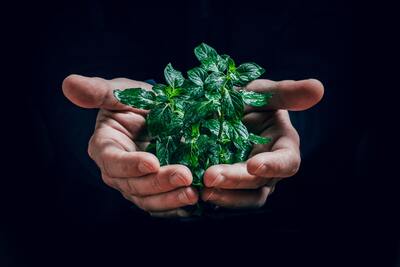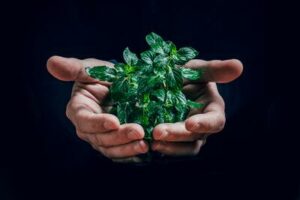 Protecting the environment against potential harm brought on by an organization's, its suppliers', and its partners' operations is a crucial aspect of ensuring environmental responsibility. Environmental problems that a business may run into in its supply chain are varied and distinct for every business. Hence, it is essential that businesses are aware of all the ways in which they affect the environment.
Companies should take action to lessen their environmental impact and adhere to any applicable environmental regulations and duties if they have a clear understanding of how their operations affect the environment.
DocShipper info : DocShipper provides logistics, procurement and distribution solutions worldwide, our network provides first class purchasing sources and guarantees stable logistics routes (air, sea, rail and trucking) for all types of goods. Contact us, you will get an answer in less than 24 hours.
The value of financial responsibility
Meeting the financial demands of the firm, its shareholders, employees, consumers, business partners, and financial institutions is a key component of financial responsibility. Financial responsibility includes adhering to financial laws and regulations, budgeting, risk management, and insurance coverage as part of a sustainable supply chain.
A sustainable of financial responsibility
A core tenet of a sustainable supply chain is that ethical business conduct benefits not only the environment and the people who inhabit it, but also the organization as a whole because it can result in measurable advantages.
Strengthening of the company's reputation
Growing public awareness of sustainability issues means that your company may be at risk if any of these issues are present in your supply chain. Finding out that your operations are having an excessively negative influence on the environment or that the raw materials for your goods are being gathered in hazardous conditions by underpaid people might seriously harm your organization's revenue, reputation, and even future.
Reduction of operational risks for a better cost management
Reducing an organization's environmental effect can produce significant savings, even though it is frequently seen as a cost. The reduction of waste and increased efficiency are the main goals.
Diversify your supply chain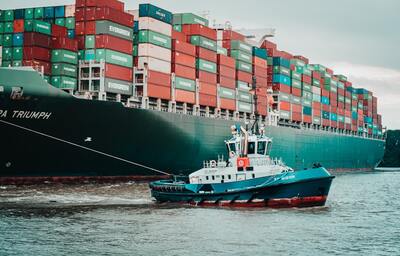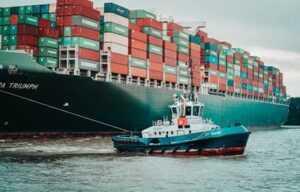 Due to their reliance on Thai suppliers, two of the top hard drive producers in the world encountered delays, shortages, and excessive costs when Thailand was devastated by floods. You may defend yourself from potential supply chain interruptions by diversifying your supply network to prevent depending too heavily on one provider.
Docshipper Alert : DocShipper offers sourcing services to help you find a reliable supplier. Send us the details of the product you are looking for, and we will find a trusted partner, negotiate prices and terms favorable to your business, and arrange for samples to be shipped Contact us to learn more about how we can help you. If you have any questions, don't hesitate to call us now.
What is the value of sustainability in a supply chain?
Companies must practice sustainable supply chain management since it can significantly reduce their environmental footprint. This goes much beyond merely being conscious of the surroundings. In actuality, a company's supply chain is what has the biggest impact on the environment. Thus, it is crucial to create a sustainable supply chain strategy.
Businesses may significantly and positively alter their environmental effect by creating sustainable supply chains. They may lessen their environmental impact, enhance their reputation, and cut costs by using eco-friendly and sustainable working practices in every element of their organization.
Using ISO 14001 certification for a sustainable supply chain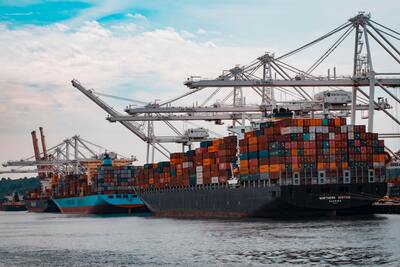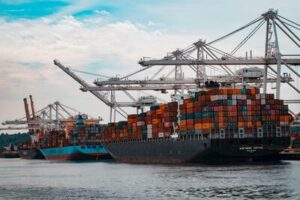 The internationally acclaimed standard ISO 14001 can assist you in putting an environmental management system in place. You can put in place an environmental management system with the support of ISO 14001, an internationally recognized standard. Such management systems will assist you in finding areas of opportunity for green efficiency savings in your company, especially in your supply chain.
The ISO 14001 management system can be used to examine your supply chain and create a sustainable supply chain, but it's also a quick and simple approach to show a potential client your commitment to environmental responsibility. It follows that you don't need to travel very far to explain your sustainability efforts; all you need to do is show your certification to improve your chances of landing new business.
Conclusion
In conclusion, building a sustainable supply chain is key to reducing the environmental and social impact of companies while improving their operational efficiency and reputation. Companies must be proactive in assessing their environmental and social footprint, select responsible suppliers and implement an effective management system to ensure a sustainable supply chain. By integrating sustainable practices throughout the supply chain, companies can not only reduce their environmental footprint but also create a more resilient and responsible supply chain that benefits the planet and its stakeholders.
FAQ | How to create a more sustainable supply chain? Your full guide
What is the circular economy?
The circular economy is an economic model that aims to minimize waste and maximize the use of resources by promoting the reuse, repair, refurbishment, and recycling of materials and products. In a circular economy, resources are kept in use for as long as possible, and waste is minimized through the use of sustainable production and consumption practices.
How do you assess the environmental impact of your current supply chain?
In summary, to assess the environmental impact of one's current supply chain, it is important to identify the key stages of the chain, collect relevant data, analyse that data, identify areas for improvement, develop an action plan, and regularly monitor and evaluate progress.
How to encourage suppliers to adopt sustainable practices in their supply chain ?
There are several ways to encourage suppliers to adopt sustainable practices, such as including sustainability criteria in tenders, establishing an ethical charter, offering financial incentives, providing resources and training, assessing suppliers' sustainability performance, working with suppliers to identify sustainable practices and help them implement them, and maintaining a regular dialogue to discuss their sustainable practices.
How to integrate environmental and social considerations into your supply chain management to get more sustainability ?
There are many ways to integrate environmental and social considerations into your supply chain management. These include implementing a sustainable procurement policy, selecting like-minded suppliers, conducting regular audits to ensure environmental and social standards are met, working with suppliers to identify areas for improvement, and investing in sustainable technologies and practices. These methods help create a more sustainable and environmentally friendly supply chain.
DocShipper info: Do you like our article today? For your business interest, you may like the following useful articles :
DocShipper Advise : We help you with the entire sourcing process so don't hesitate to contact us if you have any questions!
DocShipper | Procurement - Quality control - Logistics
Alibaba, Dhgate, made-in-china... Many know of websites to get supplies in Asia, but how many have come across a scam ?! It is very risky to pay an Asian supplier halfway around the world based only on promises! DocShipper offers you complete procurement services integrating logistics needs: purchasing, quality control, customization, licensing, transport...
Communication is important, which is why we strive to discuss in the most suitable way for you!