If you're like most online shoppers, then you want your items as quickly as possible. That's why it's essential to understand the different types of expedited shipping options available to you. We prepared a comprehensive guide on expedited shipping. We will discuss everything you need to know about fast shipping options. Expedited shipping is essential in many spheres, especially in the beauty industry. We'll cover expedited shipping, how it works, and the benefits of using it. Plus, we'll provide tips on choosing the right expedited shipping option for your business. Let's get started!
 What types of shipping exist?
There are three main types of shipping: standard, expedited, and express. Standard shipping is the most economical option, but it typically takes the longest to arrive. Expedited shipping is faster than standard shipping, but it costs more. Heliotherapy Institute uses this option in the delivery of their light therapy devices. Express shipping is the quickest option, but is also the most expensive. Next-day or overnight shipping guarantees that your package will arrive within 12 or 24 hours. This type of service is only available for packages that are sent within the same country.
International shipping can take anywhere from a few days to a few weeks, depending on the destination. If you need your package to arrive quickly, you can choose an expedited or express international shipping option.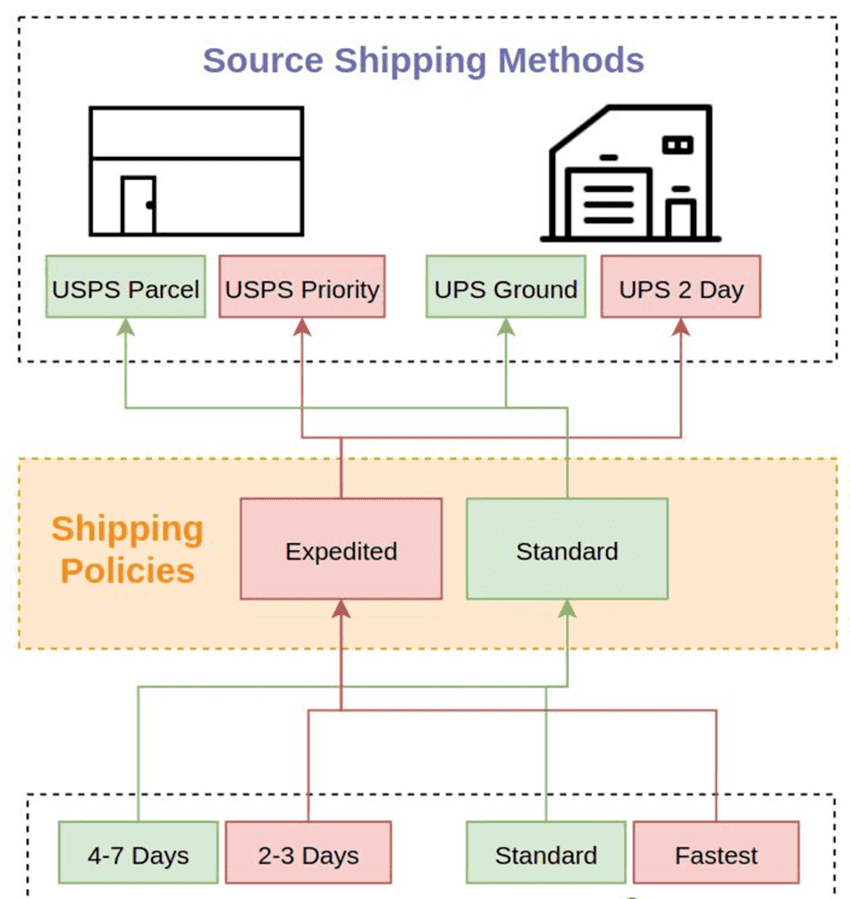 What expedited shipping means?
Expedited shipping generally refers to faster shipping than the standard delivery option. It's common for e-commerce stores to offer expedited shipping as an upgrade at checkout, allowing customers to receive their order sooner in exchange for a higher shipping rate.
How does it work?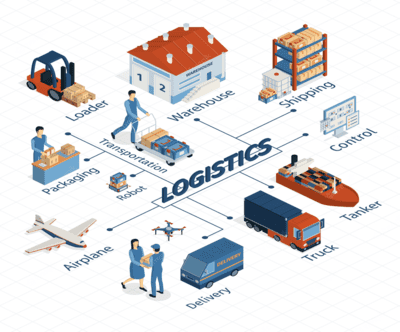 If you need your package to arrive quickly, consider expedited shipping. There are a few different ways to ship packages expedited, but the most common is by using a courier service. Courier services can guarantee delivery times and often have tracking systems that allow you to see where your package is.
Another way to ship packages expedited is by using air shipping. This method is often used for international shipments or when time is of the essence. Air shipping can be more expensive than other methods, but it is the fastest way to get your package from point A to point B.
DocShipper info: Thanks to its door-to-door service, DocShipper can take care of the last-mile delivery at an affordable price and covers the entire purchasing process, including supplier search, negotiation and quality control. For more information, do not hesitate to contact us
Benefits of expedited shipping
There are many benefits of choosing an expedited shipping option for your business. Perhaps the most obvious benefit is getting your products to your customers much faster. It can be a significant advantage if you sell time-sensitive items or simply want to provide excellent customer service by getting orders to your customers as quickly as possible. In addition, expedited shipping can often be more reliable than standard shipping, giving you peace of mind knowing that your orders will arrive on time and in good condition. Here are some more benefits of expedited shipping.
 Adhere to timelines
One of the essential facets of business is adhering to timelines. It is why expedited shipping options are crucial for large and small businesses. It means clearly understanding when your product needs to be delivered and working backward from that date to ensure you have enough time for shipping. It's also important to factor in any potential delays during the shipping process, such as weather conditions or customs clearance. By building some flexibility into your timeline, you can ensure that your product arrives on time, even if there are delays along the way.
Reduce cart abandonment
There is a piece of information that 67.91% of online shoppers have abandoned their carts because of slow delivery times. By offering expedited shipping, you can keep more customers from leaving your store before completing a purchase. Not only will this reduce cart abandonment, but it can also increase your average order value.
The best choice for perishable items
When it comes to items that need to be kept cold or have a short shelf life, you'll want to choose an expedited shipping method to get them to your customers as quickly as possible. It reduces the amount of time the product spends in transit. It means that your product will arrive fresh and in perfect condition, keeps your customers happy, and reduce the risk of returns.
 Improve customer experience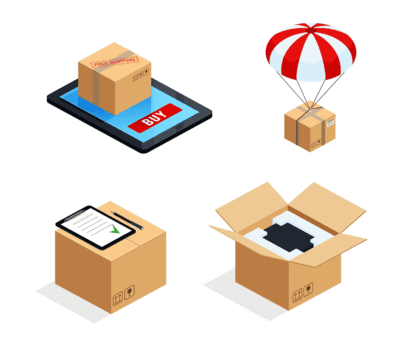 If you want to improve customer experience, expedited shipping is a great option. By offering this option, you can give them the ability to receive their orders sooner. It can help to improve customer satisfaction and loyalty. In addition, by offering expedited shipping, you can reduce the chances of customers returning items.
Save on storage space
One of the best things about using an expedited shipping service is that it can save a lot of space in your home or office. If you have a small business, this can be a lifesaver! By using this service, you can store your inventory in a smaller space and still get your orders out on time. It can save you money on rent or storage fees.
Another benefit of using an expedited shipping service is that it can save you time. If you are constantly running out of time to ship your orders, this can be a huge help. You can get your orders out the door quickly and without worrying about them being late. It can free up your time to focus on other aspects of your business.
 Expensive items are safer to be shipped using expedited parcels
When shipping an expensive or delicate item, you want to ensure that it arrives quickly and safely. Expedited shipping is the best option for these types of things. The extra cost is worth knowing that your item will arrive in pristine condition. These services provide tracking and insurance in case of loss or damage during transit. It is also essential to ensure that the package is adequately packaged and labeled to arrive safely at its destination.
Expedited shipping for emergencies or time-sensitive projects
For anyone who has had to ship something urgently, you know how important it is to have an expedited shipping option. Whether it's an emergency shipment of a replacement part or a time-sensitive project, having the ability to send your package quickly can be the difference between success and failure. An expedited shipping option can get your shipment to its destination faster than standard shipping methods.
Quicker fixes when issues arise
If you have an issue with your shipment, don't fret! Expedited shipping options usually come with a money-back guarantee or customer protection. It means that if your package is lost, damaged, or delayed, you should be able to get a refund or have the issue resolved quickly. Additionally, most expedited shipping companies offer to track information and real-time updates on the status of your shipment. This way, you can always know where your package is and when it's expected to arrive. And if there are any delays or changes in plans, you'll be the first to know.
DocShipper info: Do you have goods that you wish to import? DocShipper takes care of all the steps related to international transport, whether by sea, air, rail, trucking and even multimodal. Contact us now and receive a free quote within 24 hours.
Are there any drawbacks?
The main drawback of expedited shipping is the cost. It can be pretty expensive to ship items using this method, especially if you are shipping internationally. Additionally, there is always the potential for delays, even expedited shipping. If your shipment is time-sensitive, it is essential to factor in the possibility of delays when choosing an expedited shipping option. Another thing to keep in mind is that not all carriers offer expedited shipping options. If you are working with smaller deliveries, they may not have the resources to provide this service. In this case, you need to find a different carrier that offers expedited shipping options.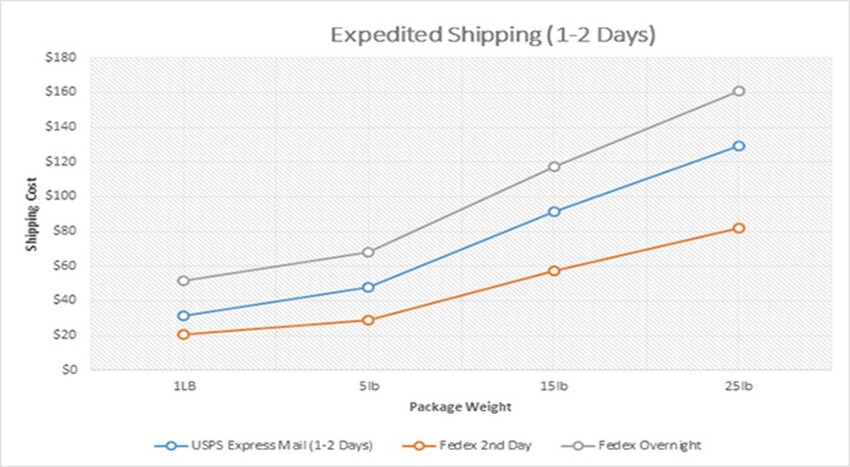 How much does it cost?
The cost of expedited shipping will depend on the weight of your shipment and the distance it's traveling. The further it has to go, the more it will cost.
Shipping companies typically have three tiers for pricing: ground, air, and international. The land is the cheapest option, while air is more expensive. International shipping will be the most costly option. Keep in mind that expedited shipping is not always available for every item. For example, things that are considered hazardous materials cannot be shipped via air transportation. If you're unsure if your item can be shipped, check with the shipping company before placing your order.
DocShipper Advice: To help you choose the type of expedited shipping options that best suit your needs, we recommend that you contact our experts who are able to help you find the best shipping options.
What kind of business can use expedited shipping?
Any business needing to get products to its customers quickly can benefit from expedited shipping. It includes companies that sell time-sensitive items such as food, electronics, and medical supplies. If you have a product that your customers need urgently, then you should consider using an expedited shipping service. There are a few different types of expedited shipping options, so choosing the one that best fits your needs is essential. Here are a few things to keep in mind when selecting an expedited shipping method:
The type

of product you're shipping: Some products, like

food

or

medicine

, require special

handling during shipment

. Select a shipping method that can accommodate your product's needs.

The distance

the product travels: Longer distances typically require a faster shipping method.

The time

of year: Holiday or other peak times may cause delays in the shipping process, so selecting a shipping method to get your product to its

destination on time is essential

.

Your budget

: Expedited shipping options can be more expensive than standard shipping, so choosing an option

that fits your budget is crucial

.
Docshipper Alert : To ensure expedited shipping to your customers without risk to your profits, just follow the following advice from docShipper
 How to offer expedited shipping without cutting profits?
We have a few essential tips on how to offer expedited shipping to your customers without risks to your profit:
Understand your margins

. How much does it cost you to ship a product? It includes shipping materials, labor, and other associated costs.
Offer free or discounted expedited shipping for orders over a certain amount. It encourages customers to spend more to take advantage of faster shipping.

Offer a flat rate for expedited shipping

, regardless of order size. It can be

offset by increasing prices

on items commonly shipped expedited.

Find the right shipping partner

. A good shipping partner will offer you competitive rates and work with you to

ensure that your customers get their orders on time

.
You can offer a few different shipping options at checkout and ensure your customers know the difference between them.
The most important thing to remember when offering expedited shipping is to be clear about what your customers are getting. If you're not up-front about the cost and delivery time,

they'll be disappointed when their purchase doesn't arrive as quickly as expected.
Summary
Expedited shipping is an excellent option for those who need their items delivered quickly. Luckily it is available to all kinds of businesses. This service has a set of benefits and drawbacks, which we've discussed. The goal of this article was to have a good understanding of what expedited shipping is and how it can benefit your business. Now you have the information to decide whether it's the right option for your business.
FAQ | A Complete Guide on Expedited Shipping: Everything You Need to Know
When will my order arrive?
Expedited shipping times will also vary depending on the factors mentioned above. In most cases, however, you can expect your shipment to arrive within a few days to a week after it is shipped out.
How do I know if my shipment is eligible for expedited shipping?
To find out if your shipment is eligible for expedited shipping, contact your chosen shipping company and inquire about their fast shipping options. They will be able to provide you with all the information you need to make a decision.
When should I use expedited shipping?
It would be best if you used expedited shipping when you need your shipment to arrive as soon as possible. It could be for several reasons, such as if you're sending a gift that needs to arrive by a specific date or if you're sending items for a business meeting or event.
Is expedited shipping the same as next-day shipping?
Express shipping is faster, meaning 2 day or next-day delivery, while expedited means faster than standard. So these are two different delivery options.
DocShipper info: Did you like our article today? For your business interest, you may like the following useful articles :
DocShipper Advise : We help you with the entire sourcing process so don't hesitate to contact us if you have any questions!
DocShipper | Procurement - Quality control - Logistics
Alibaba, Dhgate, made-in-china... Many know of websites to get supplies in Asia, but how many have come across a scam ?! It is very risky to pay an Asian supplier halfway around the world based only on promises! DocShipper offers you complete procurement services integrating logistics needs: purchasing, quality control, customization, licensing, transport...
Communication is important, which is why we strive to discuss in the most suitable way for you!