Moving from / to / in the United Kingdom
---
Packaging - Storage - Transport - Customs clearance
Only 3 clicks and get the best price for your relocation
Your moving becomes easier with us!
Our teams will accompany you whether you're moving locally or abroad, and whether you're moving a small volume or a full container. What better way to do it than with a Made in UK crew? 
Please feel free to schedule an appointment with one of our experts using the form in the top of this page: it only takes a few clicks, and it's completely free! Your consultant will examine your request and provide you with advice and a pricing. Furthermore, you will be accompanied by the same expert from beginning to end. An approach that improves communication and, most importantly, humanizes the relationship!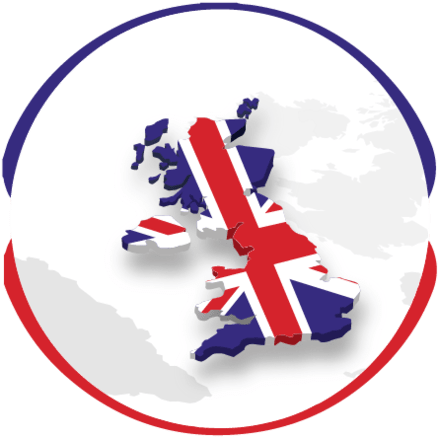 Information about Coronavirus - COVID-19
The present pandemic is producing an unprecedented situation: transportation rates are skyrocketing, shipping businesses are experiencing delays, and international freight is running out of capacity... In our industry, this is unheard of!
Don't worry, our teams are here to help! For everyone's safety, we've set up virtual appointments, and our packing workers have been trained to handle your things safely.
Note: Many movers ensure that there will be no overflows and that deadlines will be met. It is critical not to take this information at face value! The current circumstance necessitates everyone in the market to deal with such adversity.
Your DocShipper consultant will let you know what's going on. We will be entirely open with you, informing you of any potential fees or delays. Prices have been growing for over a year and do not appear to be returning to normal by 2022, so the earlier you book, the better.
Moving at last at the best price!
000000
Cubic meters moved
Very good and efficient service. Picked up in USA was very smooth, items packed very carefully; delivery and clearing Thai Custom was very smooth also. Didn't have to make a trip to Laem Chabang as I was expected to. Everything was delivered to my house without anything being damaged. Definitely would recommend to anyone making an international move!
Roland Bonnard
2021-12-09
Grand merci à Skander très bon travail MrBonnard
Shirley Stolmack
2021-11-11
Mohamed did a fantastic job of clearing our shipment through the difficult Thai customs. We are relieved and grateful that they had the expertise to help us. We would use them again without hesitation.
I would like to thank Mallek Skander and DocShipper company for offering an outstanding service. I had to send goods from Morroco to Romania and working with them made my life easier as everything was sorted: loading, shipping, customs and unloading. It's a company I recommend in case you need this type of service.
Guiserix Jeanne
2021-09-02
Great services
Moving with DocShipper
---
5 Steps to understanding my expatriation
Step 1 - Packing and pick-up


Packing and delivery to your home

This is a necessary (and preliminary) step before we start operations. Our packing crew will arrive at your residence and pack all of your possessions as if they were their own.
DocShipper Tip: Packing your belongings is an important part of your move, according to DocShipper. It will keep your stuff safe throughout the entire logistical process. Here's where you can learn more about this service: Packing Service


Step 2 - Delivery to the (air)port


Delivery to the loading terminal

Delivery to the loading terminal
Your items will be transported to the nearest terminal once they have been packed (and palletized if necessary) (port or airport). Then, in order to prepare for export, we'll complete the customs declaration.

DocShipper Tip: We understand how valuable your items are. As a result, we can secure them by packing them in a wooden crate. Is it not enough? If your items demand it, you may even ask our experts to supply anti-oxidation or other packaging.

Step 3 - International freight

Air, sea, and/or truck freight

This step will have a big impact on your relocation. Indeed, the method you choose will have an impact on various aspects of your relocation, including the delay, as well as the security and cost. Our specialist will analyze your requirements and come up with a solution that meets your requirements.

Asutce DocShipper : Your DocShipper consultant will present you with several options so you may choose the best one for you. Please contact our consultants for additional information on freight options, or visit our dedicated pages: Sea Freight, Air Freight, and Road Freight.

Step 4 - Clearance of Customs


Clearing your goods

Our customs broker will make contact with the appropriate authorities to declare and release your package. Your items will be delivered to your new house after this is completed (unless you need to store them).

DocShipper Tip: To guarantee that nothing gets in the way of the customs clearance process, your moving expert will go over each document with you and transmit it to our customs broker. To minimize squabbles on the big day, it's critical to plan beforehand for every demand. More details on this step can be found here: Clearance of customs

Step 5 - Your order will be delivered to your home


Unloading, unpacking, and delivery

DocShipper is extremely adaptable! This kind of agility is difficult to come by. Do you prefer to save money? We can bring your goods by truck and help you unload and unpack them. We can also send a team to assist you with this phase, and we'll work within your budget!
DocShipper Tip: The most expensive aspect of an international (or local) move is labor! Manage a portion of your relocation and learn how to move for the lowest possible price! To discover more about our Eco, Medium, and Premium programs, please contact our specialists.
After analyzing your needs (deadlines, budget, volume), we will recommend the most cost-effective ways of transportation. "All roads lead to Rome," as we all know, and the logistics sector is no exception! We may have several possibilities for your move: it depends on the method, as well as the route we choose. We'll present you with various options, and you'll simply have to choose the best one.
Let's have a look at the options available to us:
Sea Freight
The most common method of international shipping is by ship:
Low cost for high volumes (full container).
Link to all international ports in the world.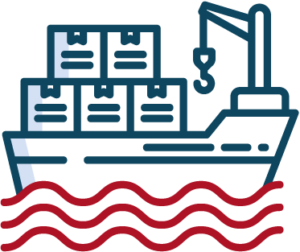 Full Container Load (FCL)
If you go with an FCL option, the container will be completely dedicated to your personal belongings.
Customs clearance is faster because there is only one packing list.
Possibility of loading (and unloading) just in front of your house (if conditions allow).
Because this approach requires less handling (as opposed to LCL), it is more secure.
Less than Container Load (LCL)
When you have a small volume, LCL (Less than Container Load) or consolidation is ideal.
Before being put into a container, your belongings are packed in a wooden crate and/or a designated wooden pallet.
The transit time for LCL is similar to that of a full container load (FCL), although the customs clearance step takes one to two days longer on average.
Air Freight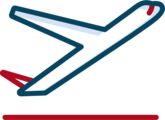 Air freight is ideal for shipments that must be delivered quickly and in small quantities:
The quickest mode of transportation.
An international airport network that spans the globe.
Road freight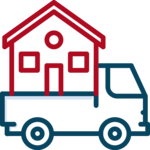 Road freight is a must in international transport because :
The truck will serve as a link between the terminals and the departure/arrival areas (port or airport).
Ideal for cross-border travel.
Moving Insurance

We realize how important your items are to you, and how stressful relocating can be! That is why we provide relocation insurance!
DocShipperCare protection
We have a dispute rate of less than 1.5% across all of our activities, which is an impressive performance in this business; the rare incidents that do occur are usually anticipated and originate from external engagements (especially when you handle the packing yourself via our ECO package). That's why we insure all of our transactions, so you can rest easy from beginning to end. Your moving expert with DocShipper will assist you with any disagreements that arise during the relocation procedure.
Moving Consultant

The first step is to complete our online form with all of the pertinent information about your move.
To determine the scope of your move, our moving adviser will verify your request.
You must submit us a detailed inventory of your personal belongings (packing list).
This same consultant will present you with one or more solutions based on your requirements.
We'll look for the optimum time period to organize the move once you've authorized a proposal.
Your DocShipper professional will accompany you throughout the relocation process and keep you updated.
Personal Coordinator

Throughout the procedure, your personal coordinator will be your point of contact. These responsibilities include:
Scheduling of all aspects of your move.
Booking a date for loading/packing and delivery.
Assist with document requirements.
Answering all your questions, whatever they may be.
When you hire DocShipper as your moving company, you'll get the following benefits:
Specialized coordinator to supervise the packing team at departure.
Import coordinator at destination to manage the customs clearance process.
Because simply relocating a house isn't always enough, we also perform assignments like as caring for your pets, automobiles, and even cleaning your old/new home!
Pets

If moving is stressful for you, imagine how stressful it is for your pets! When we transport pets around the world, we must be aware of local rules, which can be complicated at times: Vaccines, quarantine, and passports... Our moving specialist will review your request and appropriately process it!
We're part of a global network of pet relocation firms that can assist you no matter where you are or where you're going.
Vehicle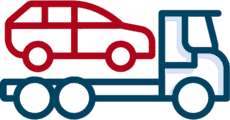 It is not simple to transfer a vehicle. It can be prohibitively expensive, limited, or even outlawed at times. We'll look into your request to export your vehicle, whether it's a car, a motorcycle, a boat, or even a tractor... Our moving specialist is also available to assist you in this phase!
Note: It is critical to provide the precise model of your vehicle in your request (reference).
Cleaning and sanitization

Moving your stuff to a new home is more than just a logistical exercise. It could potentially be a question of taxes and tariffs! In the case of an international move, your products will need to be legally imported through the local authorities. Don't be alarmed! We'll be there for you every step of the way. We will act as your agent to conduct customs clearance on your behalf, so you won't have to worry about anything (unless it is required by immigration).
Our offers according to your budget
PACK ECO
Get involved in your move and save money!
Pickup
Freight
Customs clearance
Delivery
PACK MEDIUM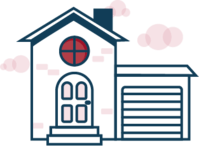 Not too tedious, not too expensive, the right balance!
Loading
Pickup
Freight
Customs clearance
Delivery
Unloading
PACK PREMIUM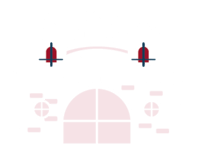 Leave your old house with a free mind!
Packing
Loading
Pickup
Freight
Customs clearance
Delivery
Unloading
Unpacking
Book a free consultation with our experts in 3 clicks
Frequently asked questions
Do you offer door-to-door moving services with DocShipper?
Yes, we certainly do! That's what we're good at: providing personalized help from start to finish. You don't have to do anything because we handle everything: packaging, storage, transportation (national or international), customs clearance, etc. Naturally, you may tailor this approach to your own requirements, so it's up to you (with the help of your consultant) to create the best offer for your project.
What are the costs of customs duties and taxes?
This question is difficult to answer because it is dependent on so many variables. First and foremost, some statuses are normally tax exempt, such as diplomats, citizens returning to the country, and expatriates having a local work permit. Some things, on the other hand, can be substantially taxed; for example, a car can be taxed at more than 200 percent or even 300 percent of its worth! It's also worth noting that some items are restricted. Our consultant will check over your inventory with you to ensure that everything is in good working order before you leave, putting quality first!
Is it possible for me to pack my belongings myself?
This is a service that not many movers provide, but it is one that you value greatly at DocShipper! What motivates you to accomplish this? Simply because it is an alternative that allows you to have a moving solution at the lowest possible price (yes, yes!). Packing services are likely one of the more costly aspects of the moving process. So join involved and save up to 50% on your relocation!
What are the payment options and how do I pay?
All moving fees must be paid before your shipment is unloaded at its destination, according to tariff requirements. In terms of payment methods, we're breaking new ground! You can pay in a variety of ways with us: Bank transfer (in major currencies: Euro, USD, THB, HKD, GBP...), PayPal, Credit card, Bitcoin... It's up to you to decide which option is best for you!
How much does it cost to relocate?
Answering this question is extremely tough, if not impossible! Indeed, a number of variables will influence the cost of the solution we provide to you: origin, destination, additional services (packing, storage, loading...), status, period... Please do not hesitate to contact one of our advisors for personalized guidance on how to reduce the expense of your relocation in the future.
When is the most ideal time to relocate?
There is no right or incorrect time to relocate because it will be determined by you, your project, and your overall timetable. It is crucial to note, however, that the summer (June to September) is the busiest moving season. Many people migrate during their summer vacations or during the school year. It's vital to remember that the summer is a time when team availability is significantly decreased, but not non-existent...